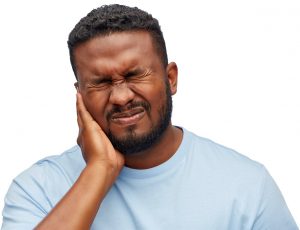 The temporomandibular joints are what connect your lower jaw to your skull. Because the name is such a mouthful (pardon the pun) they're generally called the TMJ. They are susceptible to a condition called TMJ disorder, which is one of our specialties at Sleep Apnea & TMJ Solutions in Brentwood and Murfreesboro TN.
Because it's a sliding hinge joint, the TMJ allows us to grind and chew food. It may be all that mobility that makes it so prone to aches and pains. But TMJ/TMD is pain at another level. How can you tell the difference?
Signs and Symptoms
TMJ disorder is more than just pain in the jaw. If you or a loved one is coping with persistent jaw pain, take note if the following symptoms are present:
Headaches
Clicking or popping sounds as the jaw opens or closes
Facial pain
Pain in  the shoulder and neck area
Earaches, or ringing in the ears (tinnitus)
Talk to us if you notice one or more of these signs.
Sometimes there are conditions that mimic TMJ disorder, requiring a different sort of treatment.
Sinus issues
Headaches (tension or migraines)
Trigeminal neuralgia (nerves that control the jaw)
If you have jaw pain and there is no obvious reason why, please give us a call at  Sleep Apnea & TMJ Solutions in Brentwood and Murfreesboro TN. An accurate diagnosis is the first step toward an effective treatment plan. Schedule an appointment today!
Contact Sleep Apnea & TMJ Solutions:
Location (Tap To Open In Google Maps):