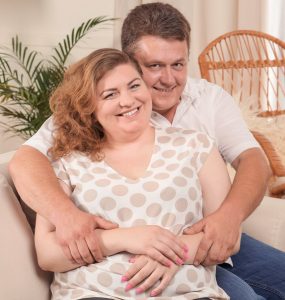 Have you gained weight during the pandemic and find it difficult to shed the pounds? There are multiple factors that can contribute to weight gain and even weight loss, such as obstructive sleep apnea (OSA). OSA is a treatable condition at Sleep Apnea and TMJ Solutions in Brentwood and Murfreesboro TN.
It has been widely studied that two hormones that your body produces can make the difference in your weight loss. Leptin, a hormone the body produces, regulates your appetite, food intake and weight. This hormone also regulates energy levels.
There is also a hormone called gherlin. It regulates hunger. It can influence your appetite and is usually higher before a meal. [1]
There are numerous studies that correlate OSA and weight gain. Left untreated, OSA can cause an imbalance in both leptin and gherlin. This can cause a person to have an increase in appetite and to consume more calories. [2]
If there is uncontrolled OSA a person can gain weight and studies have shown a 10% increase in body weight can lead to a six-fold increase in a person's OSA.
If you have been accused of snoring, waking multiple times a night and are having trouble losing weight then there might be more than just a "slow metabolism" going on. A simple sleep study can help determine if you have OSA. Waiting will only make the weight harder to lose and can even put your life at risk.
At Sleep Apnea and TMJ Solutions in Brentwood and Murfreesboro TN, sleep apnea and its treatment is our specialty. The first step is an accurate diagnosis. If you or someone close to you has sleep issues, please call one of our offices to schedule an appointment today!
_____
[1] Annals of the American Thoracic Society: Obesity and OSA Volume 14 Issue 11 Aug 2017 [2] National Library of Medicine: Respiration July-Aug 2005; 72 (4) 395-401
Contact Sleep Apnea & TMJ Solutions
Location (Tap To Open In Google Maps):