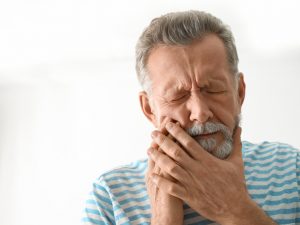 TMJ Disorder is a painful condition that can have a powerful, negative impact on your life. There is help for TMJ Disorder at Sleep Apnea and TMJ Solutions in Brentwood and Murfreesboro TN.
Many millions of Americans cope with the pain of TMJ Disorder. About the only good thing you can say about it is that it isn't a life-threatening condition. But when you have chronic jaw pain, that is cold comfort.
What Causes TMJ Disorder?
TMJ Disorder is surprisingly misunderstood. There is no single thing that causes it, but the suspects include:
A misaligned jaw (bad bite)
Trauma
Stress/teeth clenching
Genetics
In some instances TMJ pain seems to go away on its own, as mysteriously as it arrived. If that sounds familiar, don't assume it won't come back again. Whatever may have caused it in the first place – teeth grinding or clenching, for example – can cause it to come back again.
Professional treatment at Sleep Apnea & TMJ Solutions in Brentwood and Murfreesboro TN can bring the relief you seek, and it begins with the most accurate diagnosis possible. We get that with our TMJ X-ray. From there we'll develop a treatment plan that is specific to your case. Call us to schedule an appointment today!
Contact Sleep Apnea & TMJ Solutions:
Location (Tap To Open In Google Maps):