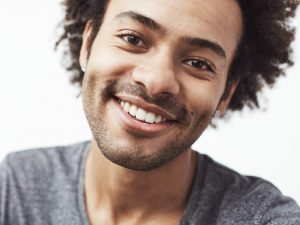 TMJ disorder is a painful and often mysterious condition that affects millions of people nationwide. There is treatment available, like what we provide at Sleep Apnea and TMJ Solutions in Brentwood and Murfreesboro TN.
The first step in treatment is an accurate diagnosis, and the the best ones come from health care professionals. But you can get an idea of whether some of you pain is, in fact, TMJ disorder with a simple home test.
What Is TMJ Disorder?
First, though, what is TMJ/TMD? It involves pain in the face and jaw area, and can even affect your neck and shoulders. It can make ordinary activities like talking and eating painful. Common symptoms include:
Difficulty with chewing
Pain in one or both of your jaw joints
Difficuly opening and closing your mouth, or even locking of the jaw
A clicking or grating sound when opening or closing the jaw
Changes in your bite: the way your teeth fit together
Aches or pains around your ears
You can test yourself at home in just a few steps:
Place a finger on the joint
Slowly open your jaw, until you feel the joint move
Note any clicking sounds, pain, or sensations
If you notice any of these, you may have TMJ disorder.
Remember, however, that a home test is just preliminary. For an accurate diagnosis please call us at Sleep Apnea & TMJ Solutions in Brentwood and Murfreesboro TN. We use TMJ X-ray for the most precise diagnosis possible. From there we'll develop a treatment plan that is specific to your case. Call us to schedule an appointment today!
Contact Sleep Apnea & TMJ Solutions:
Location (Tap To Open In Google Maps):