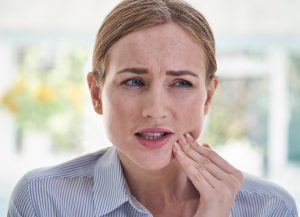 Researchers are still trying to understand TMJ disorder, and why it seems to affect women more than it does men. At Sleep Apnea and TMJ Solutions in Brentwood and Murfreesboro TN, treating it is one of our specialties.
TMJ is short for the temporomandibular joint. It's what connects the lower jaw to the head. As many as thirty-five million people in the United States have chronic pain with this joint. Most of them are women of childbearing age.
Women are diagnosed with TMJ/TMD five times more often than men
Women tend to have more severe symptoms
Bone and muscle density between genders may account for higher rates in women
Some scientists think that behavioral differences may explain why women are more susceptible to TMJ/TMD. Some of them focus on stress management: teeth clenching and grinding and poor breathing habits in women can contribute to the internalization of stress. These, in turn, have an impact on the jaw joint.
There may be mysteries about why TMJ occurs, but there is treatment that can alleviate discomfort. At Sleep Apnea & TMJ Solutions in Brentwood and Murfreesboro TN our TMJ X-ray leads to the most accurate diagnosis possible. From there we can develop individualized treatment plans. Call us to schedule an appointment today!
Contact Sleep Apnea & TMJ Solutions:
Location (Tap To Open In Google Maps):